His method will astound you
How Does This Chain-Smoking, Near-Sighted Senior Citizen Consistently Humiliate Cocky, Young Sharpshooters By Tagging Prize Bucks Practically Every Time He Sets Foot In The Woods?
In fact, he charges corporate fat cats huge fees to guide them on successful weekend hunts. But right here on this website, you'll discover his hidden deer hunting secrets…
Attention Deer Hunters,
Forget about scraps, rubs, rattling and calls. Silence your grunt calls and toss your cover scents. And state-of-the-art stands or long distance sights? Completely unnecessary.
Right here on this web page, you'll discover the time-tested secrets to successful deer hunting. It doesn't matter if you're hunting whitetails in Michigan, blacktails in Washington, muleys in Wyoming, elk in the Rockies, moose in Wyoming, or axis deer in Hawaii (yes, Hawaii) you're just seconds away from bagging your limit while your buddies beg for your secret.
My name is P.K. Jacobson. You probably haven't heard of me. I don't write for any hunting mags. And I don't endorse any products. But when Fortune 500 CEO's want to make sure they're next hunt is a success, my phone rings.
Because when you absolutely, positively want the best chance at bringing home some venison or a pair of antlers to mount, I'm the guy you want with you. I guarantee my clients get a clean shot - or they don't pay me. And I'm proud to say that in my 20 years as a guide, I've never had to give back a single cent.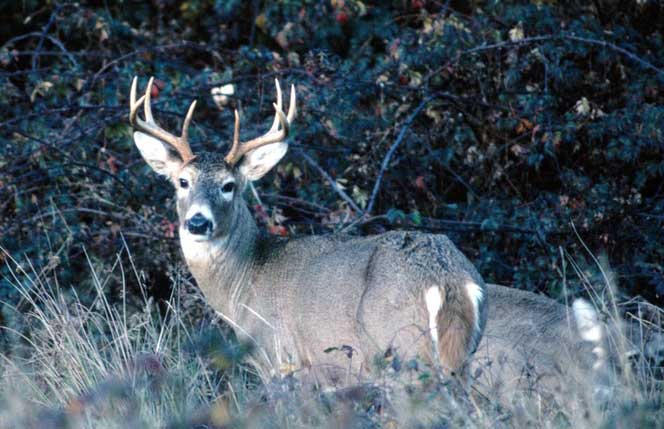 Of course, I wasn't always a pro hunter. I am NOT a natural outdoorsman. On the contrary, I grew up running the mean streets of the Bronx . I had never even been out of New York until my late teens. And I didn't even buy my first deer tag until I was older than I care to admit.
On my first hunting trip, I fell in love with the sport. Every year after that I would count down the days until the official start of the season. I spent thousands on the latest gear and gadgets. I devoured every hunting book and magazine religiously.
But my success was sporadic at best. Back then, if I came home with a deer, it was pure luck - and I knew it.
I thought that's what hunting was all about. Camping out in the woods, and praying I'd get lucky this year. All my friends hunted the same way. So for years I'd hope to get lucky. Until…
The Chance Encounter With An
Old Indian Guide
On a stormy evening in Maine , I was relaxing with my buddies after a particularly long and painfully unexciting day. We'd been on the hunt for three days and hadn't seen a single deer. We were starting to think every deer fled the area.
That's when I noticed the stranger on the pay phone. He was calling one of the local processors and I overheard him say "two bucks, an 8 pointer and a 6-pointer?. My ears perked up. In one day? In this area? I had to know his secrets.
So I bought him a drink and begged him to tell me how he did it. He laughed, lit up his pipe and said "tomorrow, come hunt with me.? We sealed the deal with a handshake, and I met him the next morning. As he stumbled out of his truck, I couldn't help but wonder…
"How The Heck Is This Poor, Old Pathetic Guy Going To Bring Down A Deer?
The Indian was pushing 70. He had glasses as thick as Coke bottles. And he was severely out of shape. Just walking a few steps caused him to wheeze. To top it all off, he had nothing but an old .243 he picked up at Walmart.
He sat me down on a nearby stump and revealed the true secrets to deer hunting success. He explained that his ancestors had developed these techniques because their hunts had to be successful… or their families would starve. So they tested and developed the most effective deer hunting techniques. No myths, no untested theories, just proven tactics.
I was skeptical at first. But a few hours later, when I brought down a perfect 6-point buck, I was convinced.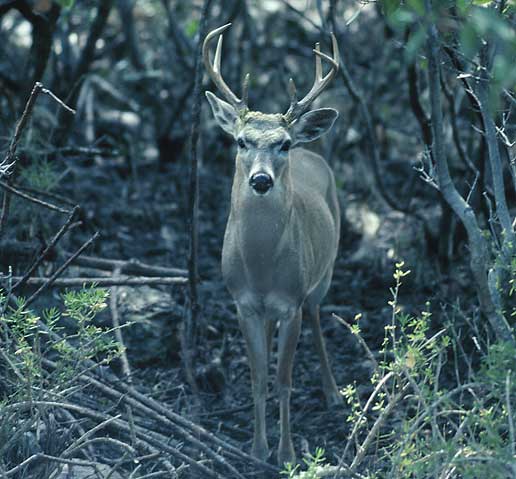 I furiously wrote down everything he taught me and from that day forward:
Hunting Became My Passion -
And I Got Very, Very Good
So good, in fact, that word of my outrageous successes began to spread. I was contacted every season by corporate business men who wanted to ensure their success. Basically, they were trying to impress a high-spending client and wanted to make sure "the money" wasn't stuck in the woods for 3 days without bringing home a deer.
But this year, I'm retiring. Oh, I'll still hunt for sport, but I no longer wish to baby sit the "suits? so to say. However, I want to repay the Indian who was so kind to me. So because you found this website, and because you're obviously interested in improving your hunting skills, I'm going to let you in on my hunting secrets. I'll reveal it by publishing my old notes as …
Deer Hunting Secrets
How to consistently bag a deer -
even if you're only an average shot
Inside you'll discover…
· What phase of the moon is the best time for hunting
· You should hunt in silence right? Here's the one time when making a ruckus can actually work in your advantage
· The main advantage a deer has over a man… and how to turn the tables and improve your odds
· What type of boot you should wear… for minimum sound and maximum warmth
· The very best way to keep warm - based on the government's army research
· The handkerchief advice that could save your life
· The six pieces of equipment you must have with you on any hunting trip. Anything less is certain failure - anything more is dead weight
· The maximum distance you should ever take a shot (anything longer and you're just wasting ammo)
· The one dollar purchase that can give you a hidden advantage above all other hunters
· A little known quirk about deer that will make you rethink their usual watering holes
· What you absolutely must do before you ever step foot in the woods (ignore this step and you might was well just turn around and go home)
· The best time of day to bag that prized buck
· What route should you take into the woods? These two factors will tell you
· The most important advice I got from the old Indian guide - more powerful than any thing else
· What you should be looking for when you hunt
· One spot in the woods you should never be in… because the deer can pick you out easily
· The controversial technique that most master hunters swear-by
· The exact point (down to the inch) on the deer you should shoot for to ensure maximum knock down
· The mistake most hunters make after they shoot a deer that allows the deer to get away!
· How to tell if you actually hit the deer you shot at - this is dead give away
· How to bring down a deer on the run - calculated techniques developed by the ancients
· The oddball advice from a veteran New Hampshire hunter that doubled his success ratio!
· How to know exactly which way the deer will run when startled (my Indian guide used this knowledge to drive a deer right towards me)
· How I could practically guarantee my corporate clients at least one good shot at a deer - candid advice from my guidebook days
· The weather phenomenon that can actually help tip the scales in your favor!
· The two-finger test - how to determine, down to the hour, how old a hoof print is. Your buddies will be stunned.
· How to determine what direction the deer is headed, with one quick glance at his track
· How to quickly field dress the deer - making a messy job easier
· How even an average shot can exponentially improve your chances of nabbing a deer
You won't find this kind of advice in your usual hunting books. Or those watered down magazines that pollute the newsstands every month (did you know many of the writers at top hunting magazines don't even hunt?)
Most hunting information is passed on by word of mouth. And since you're buddies don't know what they're doing, this is probably your only chance to ever "pick the brain? of a hugely successful hunter. Now this book isn't about the latest new fangled contraptions or using computers and satellites to track deer, it's deer hunting the way it used to be - and count on this - the way it works best.
The most amazing thing about the tricks and tactics I reveal in my book is…
You Don't Have To Be An Expert Marksman To Bring Home Some Venison!
Trust me, at the shooting range I'm often the worst guy there. Guys are constantly coming up and offering me tips on how to shoot better. Yet take me out with these same guys during hunting season and I'll bet you…
I'm The Guy Stringing Up A Buck…
While The Sharpshooters Return Empty Handed Again
Now, you can learn my deer hunting method. Download "Deer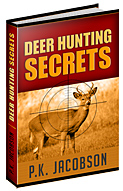 Hunting Secrets" and this year, you can have your buddies gasping in awe as you drag off another prize buck.
This is information that took me a lifetime to discover. Any true hunter will immediately see the value in these secrets.
So I'm not giving this away for free. But don't forget you also get these three powerful special gifts…
Bonus #1: How To Use A Compass And Map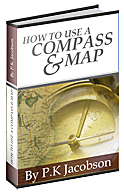 This isn't some watered down Boy scout manual. Truth is, with just a compass and a map you can easily increase your odds of locating and successfully bringing down a deer on your very next trip.
And with just a compass and a map, you'll also discover the incredible reason why…
Bonus #2: You CANNOT get lost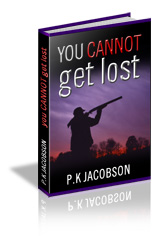 Every year, some hunter has to end the trip early because he got lost. It's embarrassing, your buddies razz ya and your wife jokes about leaving a trail of bread crumbs. But it can also be a terrifying experience. You're tracking a deer and suddenly you realize that you're deep in the woods - with no way out.
Night falls in, and you start to get worried. The next morning arrives… and you start to get downright scared.
But it doesn't have to happen. With this powerful bonus, I'll reveal the tips and tactics I gave to my fortune 500 CEO clients, ensuring that every one of them returned home safely.
Bonus #3: Cabela's Latest Deer Hunting Products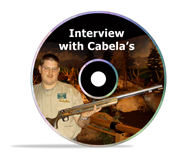 For All Sharpshooters, Marksmen, Average Shots, Experienced Hunters (and sometimes Cocky Hunters, like me!)…we saved the best for last…

Every hunter in the world needs to see this video - filmed in Wheeling, West Virginia (coldest darn place on the east coast) – at the huge Cabela's store there with their top Product Associate in the Hunting Department!

David Shipman shows you THE LATEST and GREATEST EQUIPMENT available in the market today…including their hottest GPS, binoculars, sights and more!

David knows his products inside and out, is an avid hunter, chose these products as "must have's" for any hunter. You couldn't have a more knowledgeable person to point you in the right direction.

So let's recap this "loaded" – pardon the pun – package of what you're going to get:

First - you'll get my tell-all confessions of an outrageously expensive hunting guide who's worth every penny - Deer Hunting Secrets.

Second - you'll get the "How To Use A Compass And Map: What They Didn't Teach You In Boy Scouts". With this manual, you'll become an expert navigator in just minutes.

Third - you'll get the incredibly powerful "You CANNOT get lost" manual. This bonus could literally save your life one day.

Fourth – Hot off the press! Cabela's video…from one of their top deer hunting experts!

Remember…you'll get first hand advice from the hunting product expert at Cabela's on the latest GPS and other equipment…guys, he's a very experienced hunter and he knows his stuff…You gotta see this video or you're not serious about bagging a buck next season!

This powerful information is worth solid gold to a hunter who truly wants to start getting results from his hunting trip. If you're the kind of guy who doesn't care about actually bagging a deer on your next trip - this isn't for you.

But if want to step into the woods with purpose and step out dragging antlers behind you, you need to get your hands on this information.

If you're as passionate about hunting as I am, I want you to have this material. Hunting licenses cost over a hundred bucks in most states - and that just gets you in the woods.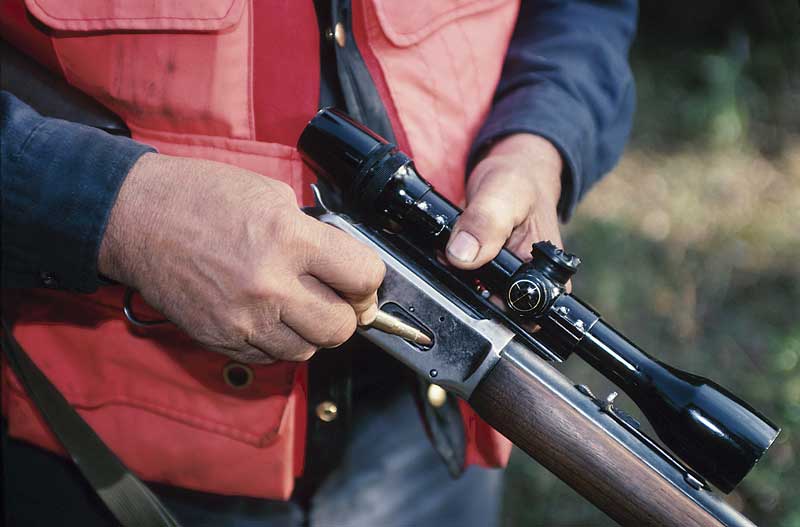 If you can see the true value of spending a little more to actually improve the odds and give you a better chance of nabbing a deer, you'd be more than understanding if I priced this info as high as a hundred dollars.
But I didn't.
I didn't even price it as high as fifty. For just $39.95 dollars, you can download digital copies of my book and the three bonuses. And of course you're covered by my no-hassle guarantee…


100% No Questions, No B.S. Guarantee

Download my new hunting book and the powerful bonuses. Read them over and see for yourself how much easier deer hunting can be with my secrets. Take 60 days to make up your mind. And if you're not happy for any reason, just say the word and I'll refund your money. It's the honor system, and I know I can trust you because a hunting man stands by his word. Fair enough?
There's No Way You Can Lose!
Either you start bring home your limit of deer every time you step foot in the woods… or you pay nothing. How can you possibly lose? The only way to screw this up if you let this opportunity slide and one of your buddies takes action. Trust me, he's not going to let you in on these secrets.
Don't let that happen. Order now and receive the special bonus of the latest from Cabela's to make your next hunting trip a success.
Sincerely,


P.K. Jacobson


P.S. Since I'm retiring, I'm leaving some pretty big shoes to fill for the other professional guides. Most of them don't have a clue. But with these secrets and a little practice, you could easily start your own guiding business - mighty profitable too. Order now and see for yourself.